The Great Outdoors
Top 5 | Event Style Trends for an Epic Alfresco Affair
Soraya Gurney
---
With sun-kissed days just around the corner, what better time to start planning your next summer soiree.
Here we have pulled together our top 5 decor trends this coming social season to give your next outdoor event that extra little bit of je ne sais quoi.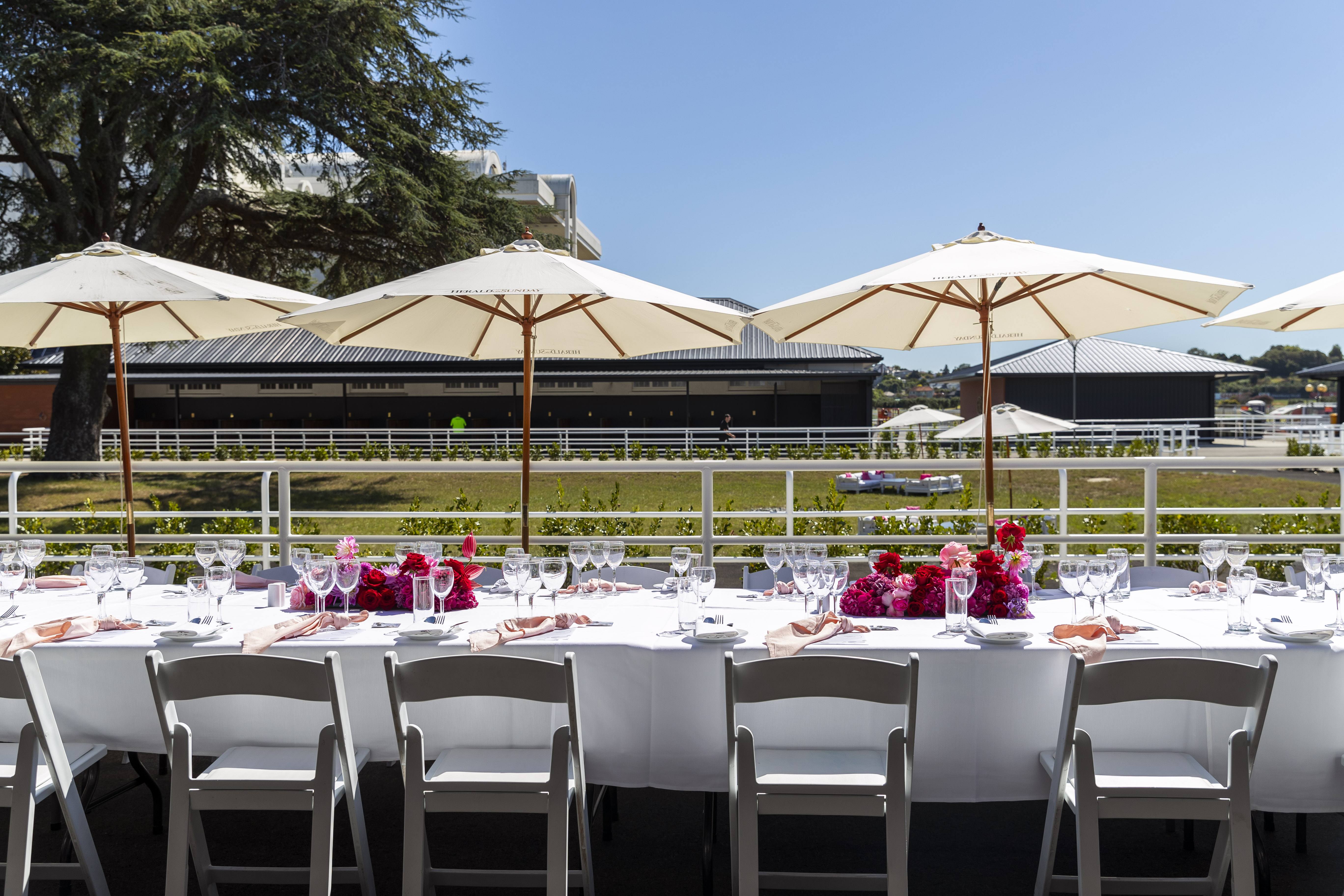 Location, Location, Location:
When planning an outdoor event, choosing the perfect venue is everything and often we can save time and money on décor just by selecting a superbly unique spot.
Whether it between the vines of a vineyard or rows of an orchard, your favourite sandy shore, the grounds of buildings or structures of years gone by or perhaps the stables of New Zealand's most iconic racecourse, with these venues you really don't need to add much to them because of their already innate wow-factor.
Larger than Life:
If you're old enough to remember the movie 'Honey I Shrunk the Kids' then you know that this outdoor event décor is the business and you can let your imagination (and possibly your budget) run wild, quite literally.
From under the sea adventures to giant, vibrant floral installations that transport you to a magical place straight from the pages of Alice in Wonderland, this super spectacular 'bigger is better' trend is one that is really set to provide wow-worthy moments at your next event and you can most definitely tick the photo moment box with this one.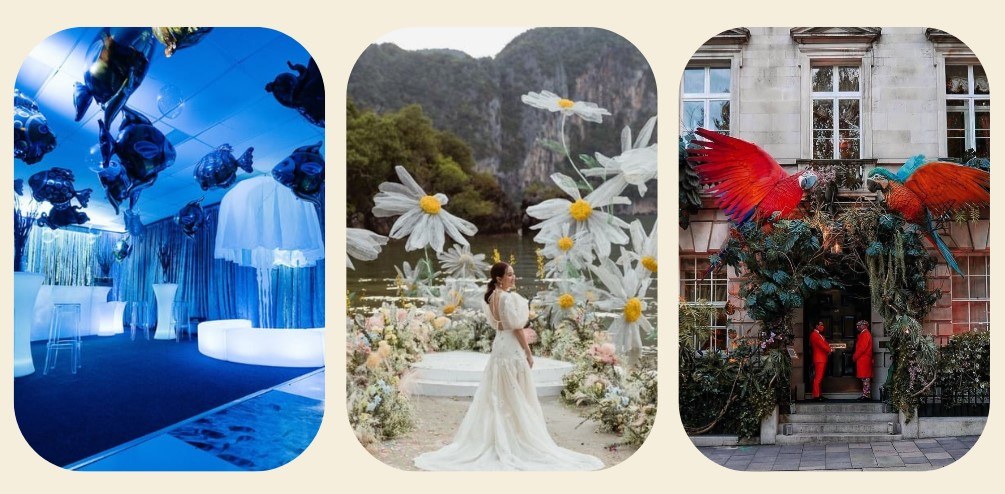 This One is Lit: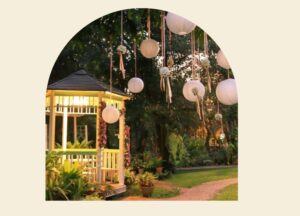 This simple, yet often overlooked tool, in your decorating toolkit has the unique ability to transform your outdoor space and can tie in beautifully with the mood and theme of the day, plus it doesn't need to cost the earth.
If you have a well-established garden and a tree or two, adding lighting can create an enchanting space with an elegant, expensive feel.
Think solar lanterns, ribbons and florals cascading from branches, tree trunks and wooden archways draped in string-lights all perfect for an intimate occasion.
Lighting has the ability to elevate any twilight or evening affair and create a visually captivating experience leaving a long-lasting impression on your guests.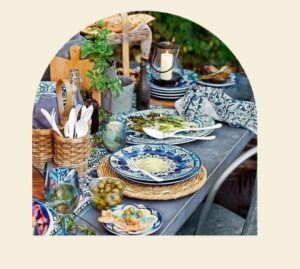 Wanderlust Table Settings:
Do you have the strong desire to dine in exotic destinations abroad but don't have the budge (or the annual leave!) then this one's for you.
There are some spectacular dinnerware sets to be found that have the ability to instantly whisk you away to the turquoise water and clifftop sunsets of Santorini or the bustling laneways of a Moroccan marketplace.
From here you can use the colour palate of the dinnerware to decorate your space in a similar theme, transforming the whole event into an 'out of this country' experience which will not only save your bank account but also a 20+ hour flight in economy.
Inside Out:
This one most definitely became iconic in the 90s with that brilliant 'Friends' opening sequence – couch, lamp, fountain……. you catch our drift? Often, we just don't know how to fill an outdoor space to make it cosy and inviting for guests.
So why not look within? The house that is!  Blankets, lanterns, velvet cushions and throws, shear drapery, rugs, even furniture can all be utilised outdoors to create a gorgeous setting your eventgoers will LOVE and may never want to leave.
Just make sure to check the forecasts because nobody wants to binge their next Netflix show, post event, on a soggy couch.